Combining advanced treatments with a warm, personalized approach.
We Provide Best Medical Services In Hyderabad
Thanks to Dr.Ajay sir my wife admitted in pranahitha hospitals surgery successfully done now she is fine dmos,sisters are very coperative THANKS TO PRANAHITHA HOSPITALS
Thank you so much pranahitha hospitals. For taking good care of my sister who was admitted here because of dengue and viral fever with severe symptoms. Excellent treatment was given by Dr Priyatham E Reddy. Each and every department was excellent in their work. Total management, DMO, nursing staff,house keeping thanks everyone Once again special thanks to Dr. Priyatham E Reddy Sir, my sister is well and good now.
Thank u pranahitha hospitals.Dr.Rahul Reddy sir treated very well suggested best madicine.dmo and nursing staff good service once again thank you pranahitha hospitals.
SHIVA NAYAK NENAVATH
2023-08-26
Pranahitha hospitals good service. Dr akhil sir good treatment.all staff supported thank you
Thanks to PranHitha hospitals .my Son admitted in this hospital with dengue fever Dr Akhil sir given best treatment. Sisters, front office given good service thanks to arun sir given good support once again thanks to pranahitha hospitals .....
Good service dr.priyatham Reddy sir treated well and suggested best madicine,nursing staff and dmo is good
Excellent Doctors & staff Good service thanks to pranahitha hospital
Thankyou Prnahitha hospitals Best Doctors,Good staff.
Thank you for the pranahitha hospital staff for ensuring that my mom is in safe hands . I am greatfull for the staff and management. I was little dissatisfied with the charges but its okay , i want my mom to be safe . Thank you
Excellent staff, facilities and services at this hospital. Dr. Raghu Kumar great person and the best doctor ever attended us. He operated both my mom and Dad. He is God for our family 🙏🙏
"Specialty Care at its best- For You – With You…. Always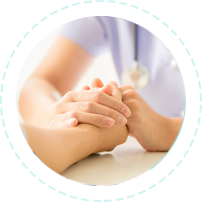 Expert Care
Qualified Doctors
Emergency Services
Standards of Treatment
Combining advanced treatments with a warm, personalized approach.

Fitness Guidance to Patient

Building a healthy environment.

Diabetes & blood pressor check up.

Handle patient body in MRI.

Excellence in Healthcare.
24/7 Emergency Call : +91 80088 01192
Best Multi Specialty Hospital in Hyderabad